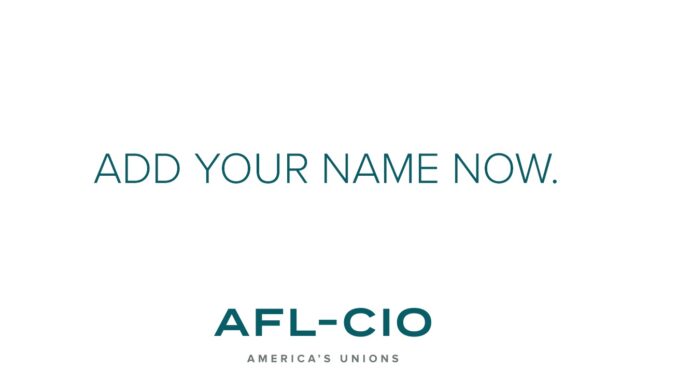 Reprinted from the AFL-CIO blog Now by its staff. It is undated.
Skilled trades workers at the Volkswagen plant in Chattanooga, Tennessee, voted in 2015 to come together in a union to create a better workplace.
But, after promises to respect its workers' decision, Volkswagen has gone back on its word. The company is refusing to negotiate with working people despite a National Labor Relations Board ruling last year ordering the company to come to the negotiating table.
Sign the petition to tell Volkswagen CEO Matthias Müller to end the company's anti-union campaign and we'll include your signature in a petition at the Volkswagen shareholder meeting. …