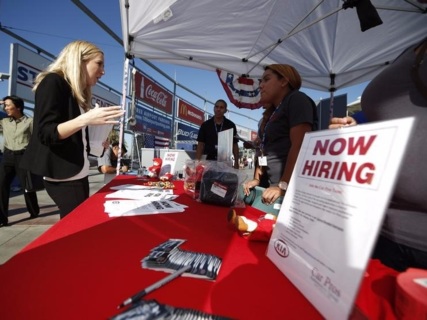 Reprinted from The New York Times by Reuters on May 11, 2017.
New applications for US jobless benefits unexpectedly fell last week while producer prices rebounded strongly in April, pointing to a tightening labor market and rising inflation that could spur the Federal Reserve to raise interest rates in June.
Labor market strength was also underscored by a sharp drop in the number of Americans on unemployment rolls to a 28-1/2-year low in the final week of April.
"The best labor market in nearly thirty years should tell Fed officials that additional monetary stimulus is not required. We expect them to put another rate hike notch on their belts at the upcoming June meeting," said Chris Rupkey, chief economist at MUFG Union Bank in New York.
Initial claims for state unemployment benefits fell 2,000 to a seasonally adjusted 236,000 for the week ended May 6, the Labor Department said on Thursday. Economists had forecast first-time applications for jobless benefits rising to 245,000. …