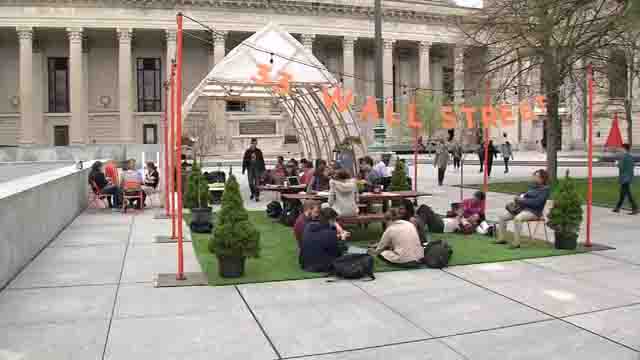 Reprinted from The New York Times by the Associated Press on May 25, 2017.
Unionized graduate students at Yale say the school's removal of their protest encampment won't stop their demonstrations.
Yale workers on Thursday removed a shelter that had been set up last month as a base to protest the school's decision not to negotiate with the newly formed union.
The school says the shelter, picnic tables, an artificial grass patio, couches, bookcases, house plants and electrical lighting will be stored until the owners reclaim the items. …
Yale is challenging a National Labor Relations Board decision that allowed the graduate students to organize. …