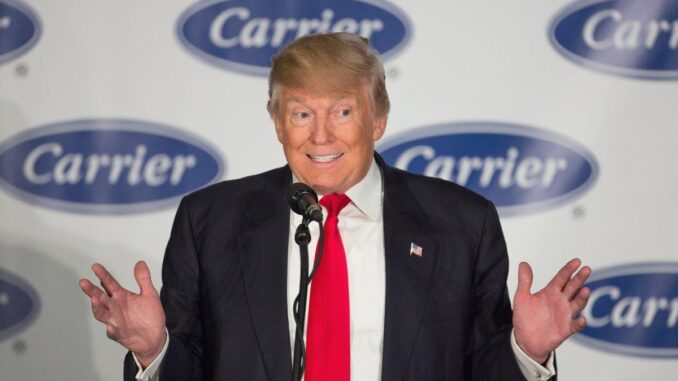 Reprinted from The New York Daily News by Ginger Adams Otis on June 22, 2017.
More than 700 jobs that President Trump claimed to have "saved" at a Carrier air conditioner plant in Indiana are going to Mexico — and layoffs at the plant begin next month.
There's also going to be layoffs of roughly 200 workers at a Boeing plant in South Carolina visited by Trump in February, The Post & Courier reported Thursday.
The financial woes at Carrier's heating-and-air conditioning plant turned into a victory lap for Trump and then-Indiana Governor Mike Pence after the November 8 election.
Billing it as heroic intervention to save good jobs — a harbinger of things to come under his leadership — Trump and Pence toured the plant and trumpeted $7 million in incentives for Carrier that would keep most of its factory workers in America. …