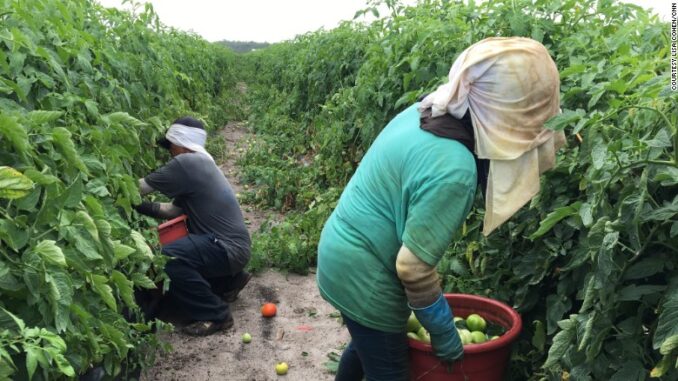 Reprinted from CNN by Lisa Cohen on May 30, 2017.
… In 1993, a group of American activists and migrant farmworkers … founded the
Coalition of Immokalee Workers
(CIW), a non-profit grassroots organization dedicated to improving wages and working conditions of migrant farmworkers.
The organization is named after the migrant town of Immokalee, Florida, the epicenter of tomato production in the United States. Ninety-percent of all winter tomatoes consumed in the US come from Florida. Immokalee also used to be known as ground zero for modern day slavery.
CIW co-founder Laura Germino explains how the group evolved into an anti-slavery organization.
"We began to come across situations where workers were being held against their will, where they weren't free to leave," Germino says. …