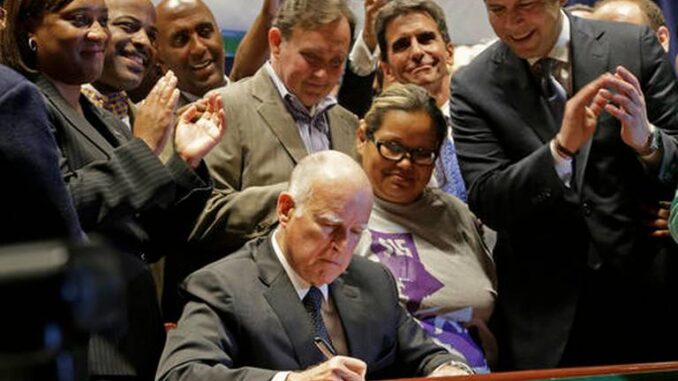 Reprinted from The Sacramento Bee by Thomas Oide on June 18, 2017.
Last year, Governor Jerry Brown signed legislation raising California's mandatory minimum to $15 an hour by 2022. California saw its first increase in January 2017, as the minimum wage increased from $10 to $10.50 an hour.
Even though California didn't see the nation's biggest minimum wage increase, the raise produced the largest increase in total wages in the country, according to The Bee's Foon Rhee.
So when is the next one coming?
The next increase in minimum wage is in just over six months, on January 1, 2018, according to the State of California's Department of Industrial Relations.
For employers with 26 employees or more, the minimum wage will increase by another 50 cents this year, before increasing by $1 per year until 2022 ….