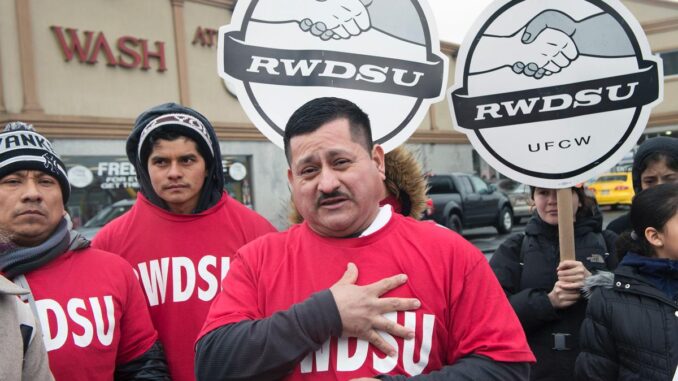 Reprinted from The New York Daily News by Ginger Adams Otis on May 31, 2017.
A federal judge on Wednesday shot down a city law that sought to give financial incentives to car wash companies that employed union workers.
The Association of Car Wash Owners filed the suit in Manhattan Federal Court challenging Local Law 62 shortly after Mayor de Blasio signed the legislation on June 29, 2015.
In his decision Wednesday, Judge Alvin Hellerstein said the law as written "explicitly encourages unionization" and imposed an unfair burden on car wash companies where workers were not part of organized labor.
Local Law 62 made it illegal for a car wash business to operate without a license — and the condition for getting one was to post a bond of $150,000 as a guarantee of solvency to cover workers wages, among other things. …
RWDSU head Stuart Appelbaum said "carwasheros" needed the protection of bonded employers.
"In this industry, where wage theft is endemic, we think a bond is a good idea to protect workers. They have a right to know, if their wages are stolen, that their employer's got the money to make them whole," said Appelbaum. …