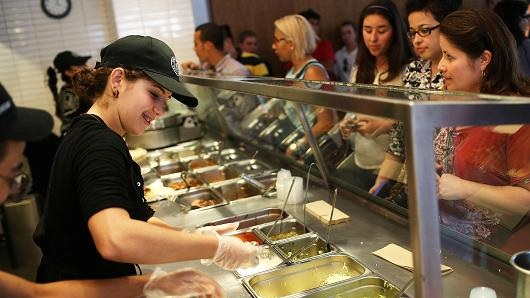 Reprinted from The Washington Post by Jonnelle Marte on June 7, 2017.
A lawsuit filed against Chipotle on Wednesday claims that a federal rule expanding overtime pay to millions of workers is in effect, despite an injunction late last year that banned the Labor Department from enforcing the regulation.
The proposed class-action lawsuit, which was filed in the US District Court in New Jersey, alleges that Chipotle should be paying time and a half to employees who work more than 40 hours a week and earn less than $47,476 a year — as would be required by the rule. Attorneys for Chipotle employees in New Jersey argue that the rule still took effect as scheduled on Dec. 1 because the court that ordered the injunction has not issued a final decision or repealed the regulation. The lawsuit also claims that the injunction applied narrowly to the Labor Department and does not block other parties, such as workers, from enforcing the rule in court. 
"There's been no finding that the rule is unlawful," said Joseph Sellers, a partner at Cohen Milstein Sellers & Toll, the law firm representing the lead plaintiff. "We think the rule went into effect and that companies should be paying people overtime."
At issue is a Labor Department rule finalized under the Obama administration that would more than double the income threshold — from $23,660 a year to $47,476 a year — under which workers must be eligible for overtime pay. Depending on the outcome of the case, the lawsuit could potentially lead to significant scheduling changes and back pay for Chipotle employees. It could also have implications for millions of other workers who would become eligible for overtime pay under the rule. …