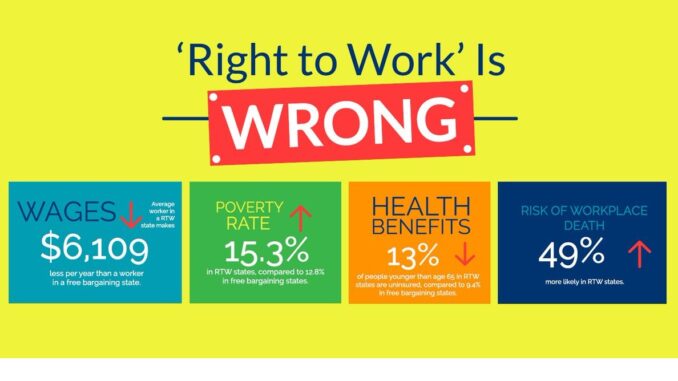 Reprinted from The Los Angeles Times by Celeste Bott on June 22, 2017.
A Cole County circuit court judge ruled Thursday that the language of a ballot initiative seeking to overturn Missouri's "right-to-work" law is unfair and insufficient.
The controversial new law bans union dues as a condition of employment, a long-sought change by Missouri Republicans who argue it will create jobs and lure businesses to the Show-Me State.
Unions like the Missouri AFL-CIO, however, say the law is anti-worker and have turned to the voter referendum process to overturn it.
The AFL-CIO hopes to put the law in front of voters for an up-and-down vote, a seldom-used tactic that will require them to collect an estimated 90,000 signatures before the new law takes effect on August 28. …