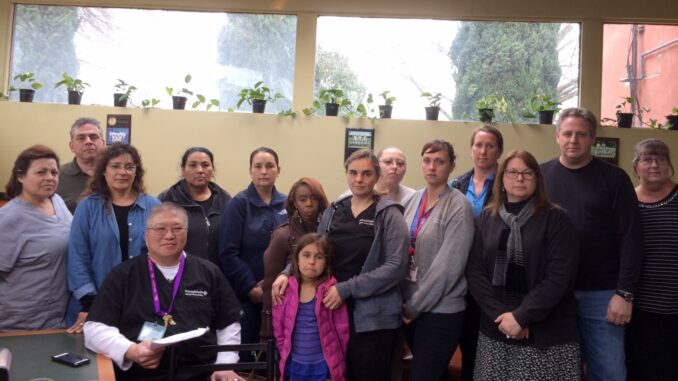 Reprinted from KPIX CBS 5 by Susie Steimle on June 8, 2017.
One of the biggest hospitals in the North Bay and the largest employer in Napa County is accused of underhanded tactics to stop employees from unionizing.
The National Labor Relations Board says Queen of the Valley Medical Center in Napa, and operated by St. Joseph Health System, is also refusing to bargain in good faith.
Ray Herrera, a registered radiologic technologist who has been working in Queen of the Valley's imaging center for 17 years said, "Our laws have been violated. Our civil rights have been violated." …