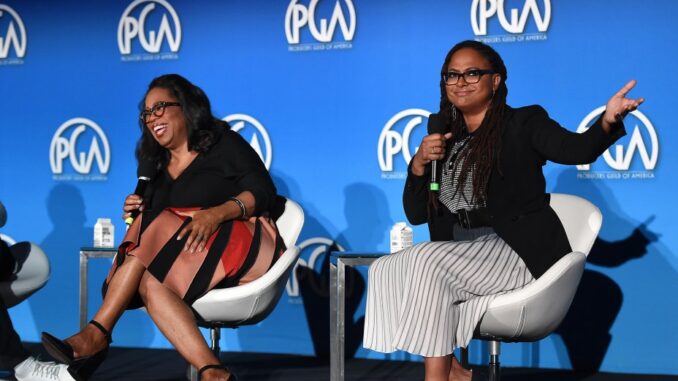 Reprinted from The Hollywood Reporter by Rebecca Sun on June 10, 2017.
Nearly none of Ava DuVernay's much-ballyhooed all-female directing roster from the first season of Queen Sugar will be back for season two.
The reason? They're all booked, the creator proudly declared in a conversation with Oprah Winfrey and producer Bruce Cohen at the Producers Guild of America's Produced By conference, held Saturday afternoon on the 20th Century Fox lot.
Despite having at least one feature under their belts, most of season one's directors had trouble getting television work until the OWN drama came along, DuVernay said. "Once you've done it, it opens up," she noted, adding that a "very good" show called her two weeks ago for a female director recommendation. After spending two seconds wishing she could take the gig herself (DuVernay is busy in the editing room for A Wrinkle in Time, where she is set to show a director's cut to Disney tomorrow for the first time), she started making calls, only to find that all of the women were now working on other shows.
Still, DuVernay has found another set of female directors to helm every episode of season two, which premieres June 20. We did it "because we can," said Winfrey, an executive producer on the show (as well as, obviously, owner of the network). …