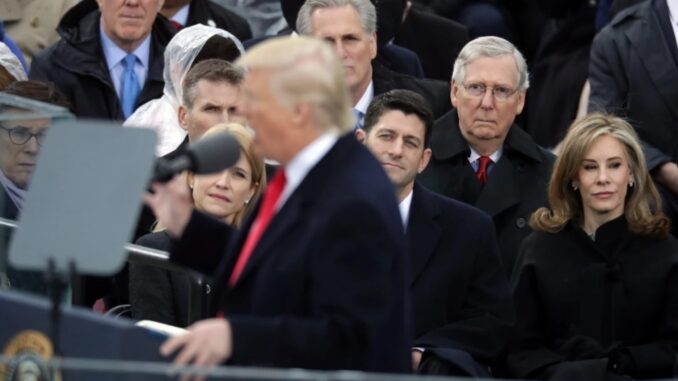 Reprinted from The Washington Post by Max Ehrenfreund on June 22, 2017.
"Throughout the modern history of Congress, lawmakers have inexorably expanded progressive social policies, and while conservatives have successfully forestalled expansions to the social safety net, they've had very little success in reversing them," writes Max Ehrenfreund in The Washington Post.
"Right now, however, Republicans have a chance to buck that trend, as they prepare legislation aimed at repealing and replacing the Affordable Care Act, also known as Obamacare. The Senate bill released on Thursday, coupled with the House bill passed earlier this year, would be exactly the kind of cuts to the welfare state that conservatives have consistently failed to achieve.
"The repeal measure, which follows weeks of unusual secrecy in its drafting, would bring down taxes, eliminate hundreds of billions of dollars in outlays on the social safety net and curtail the federal government's involvement in a crucial sector of the economy. …