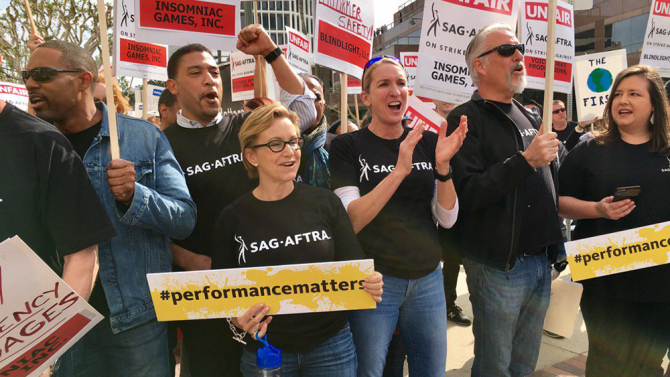 Reprinted from The Los Angeles Times by David Ng on June 26, 2017.
In a sign of rising labor tensions, SAG-AFTRA is seeking a strike authorization from its members as it continues to negotiate a new three-year contract with the major studios.
The actors' union said in a message to members that the two sides have failed to reach a tentative contract agreement after the studios proposed "outrageous" rollbacks.
SAG-AFTRA said its national board of directors agreed on Sunday to send a strike authorization referendum to members unless a satisfactory agreement is reached by Friday's contract deadline.
The studios have "failed to make sufficient progress on our most critical issues," the guild's leaders said in a message posted to its website Sunday night. "The status quo is simply unacceptable and our members, standing together, will not give in to management's onerous demands nor back down on our critical proposals." …