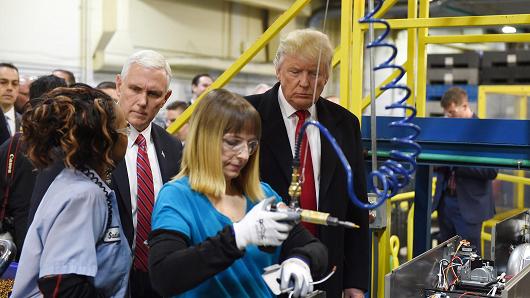 Reprinted from The New York Times by Reuters on June 12, 2017.
The Trump administration intends to unveil this week a plan to trim regulations it believes constrain US manufacturing growth, potentially affecting environmental permits, worker safety and labor rules, an administration official said.
The US Commerce Department's regulations "hit list" recommendations follow more than three months of study and consultation with industry on ways to streamline regulations and ease burdens on manufacturing firms.
A Trump administration official with knowledge of the recommendations to be sent to the White House said the Environmental Protection Agency's complex permitting rules will be a key focus, echoing comments to Reuters by Commerce Secretary Wilbur Ross last month.
The 171 public comments submitted by companies and industry groups offer a strong hint to priorities for Commerce's streamlining efforts, with numerous industry groups and firms complaining that EPA air quality permit rules for new facilities are often redundant. …