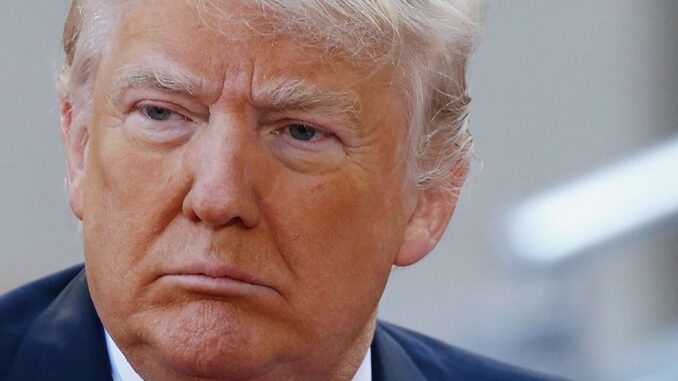 Reprinted from The Washington Post by Greg Sargent on June 30, 2017.
"… Trump has now called for total repeal of the Affordable Care Act, with no guarantee of any specific replacement later, or even a guarantee that any replacement would ever materialize at all," writes Greg Sargent in The Washington Post.
"It's hard to estimate what would happen if Republicans did act on this and Trump signed it. Republicans probably wouldn't be able to repeal some key portions of the Affordable Care Act — particularly its insurance-market regulations — via a simple majority 'reconciliation' vote. But they could theoretically repeal things with a budgetary orientation, such as the individual mandate and the Medicaid expansion and the subsidies to lower-income people why buy insurance on the exchanges.
"We can estimate the impact of repealing those things. Indeed, the Congressional Budget Office has already done so, when it analyzed a previous version of a GOP repeal bill over a year ago. And that analysis found that repealing those things would result in 32 million people losing coverage by 2026, 19 million of them people who would lose Medicaid coverage.  …
Democrats Go in for the Kill on ObamaCare Repeal
Reprinted from The Hill by Jordain Carney, Rachel Roubein and Nathaniel Weixel on July 1, 2017.
Democrats are going in for the kill on the GOP push to repeal and replace ObamaCare.
Buoyed by Republican infighting and the backlash against the GOP legislation, Democrats believe they have momentum as they head toward a final showdown in July.
They got a boost on Friday when President Trump muddied the waters for his party by suggesting senators repeal ObamaCare now and replace it later — an option that was roundly rejected by Republicans in January.
The GOP tug of war comes as Democrats are united around a single political message: That the bill will give tax breaks to the rich while taking healthcare away coverage for the poor. …
Borosage: The Health-Care Debacle has Exposed Republicans for Who They Are
Reprinted from The Nation by Robert Borosage on June 29, 2017.
"Senate majority leader Mitch McConnell's plan to force a vote on his health-care bill went foul from the start," writes Robert Borosage in The Nation. "The 'Better Care Reconciliation Act,' devised in secret, turned out to be as harsh and as unpopular as its House counterpart. It stripped health insurance from 22 million people, raising most people's premiums, particularly those of older and low-wage workers, and gutted Medicaid to pay for tax cuts for the very rich. There is no real mystery as to why this was a hard sell.