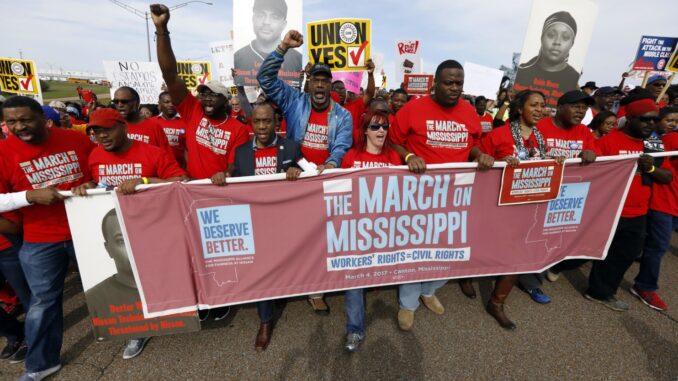 Reprinted from The Washington Post by Jeff Amy on July 10, 2017.
The United Auto Workers filed petitions Monday to force a unionization election at a Nissan plant in Mississippi after a yearslong campaign to build support in a region typically unwelcoming to organized labor.
The UAW declined comment but has scheduled an event Tuesday at its office near the plant in Canton, just north of Jackson. Sandra Hightower of the National Labor Relations Board confirmed that the board received the UAW's election petition in its New Orleans office.
The union has long struggled to organize foreign-owned auto plants across the South, working for years to build support for a vote among the 6,500 employees at the Mississippi complex. Monday's move sets the stage for a key showdown. …