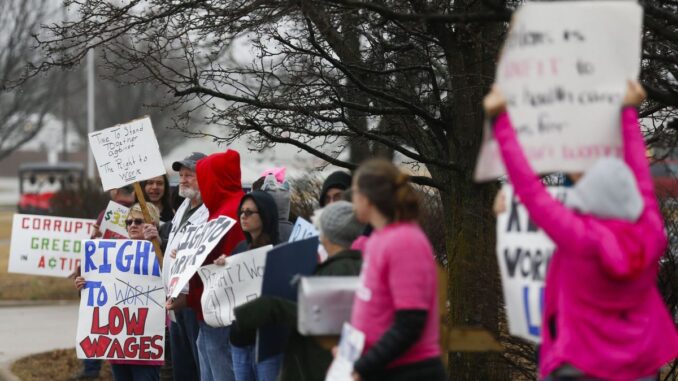 Reprinted from The St. Louis Post-Dispatch by Kurt Erickson on July 28, 2017.
A union-led attempt to dump Missouri's new "right to work" law scored a victory in court Friday.
The Missouri Court of Appeals Western District overturned a lower court decision that said the language of a proposed ballot initiative seeking to nix the new law was unfair and insufficient.
At issue is a controversial law that bans the collection of union dues as a condition of employment. Governor Eric Greitens and fellow Missouri Republicans say it will create jobs and lure businesses to the Show-me state. …