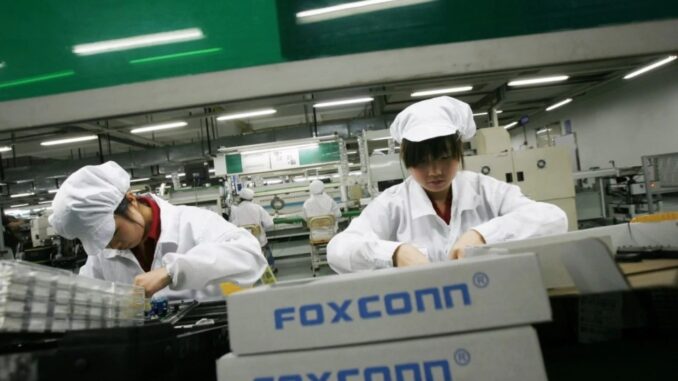 Reprinted from The Washington Post by Danielle Paquette, Todd Frankel and Hamza Shaban on July 26, 2017.
Foxconn, one of the world's largest electronics manufacturers, unveiled plans Wednesday to build a $10 billion factory in southeastern Wisconsin, delivering a much-needed win for President Trump and Governor Scott Walker.
The new facility, which will make flat-screen displays, will be located in the congressional district of House Speaker Paul Ryan (R-Wisconsin) in one of the critical battleground states that propelled Trump to victory in November.
The move by Foxconn to open its first major factory in the United States is a break with global manufacturing trends over the past 30 years.  …
Walker, a Republican who is facing a difficult reelection next year, said the investment would create 13,000 jobs, with an average pay of $53,000 plus benefits. But the company said that it would be hiring 3,000 workers over four years. It added that it could eventually hire more but did not provide further details. …