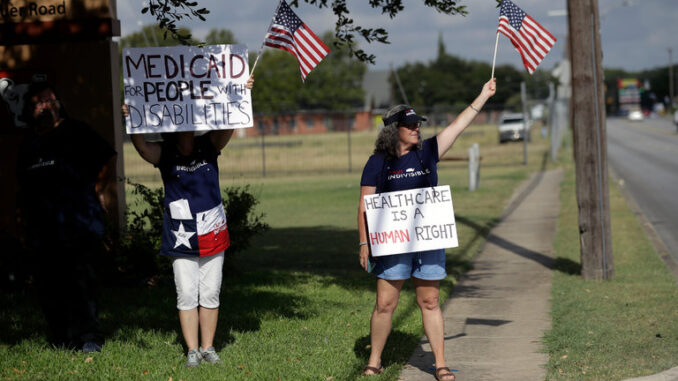 Reprinted from The New York Times by JEennifer Steinhauer and Robert Pear on July 7, 2017.
A week that Senate Republicans had hoped would mobilize conservatives and shore up support for their measure to repeal the Affordable Care Act instead ended with eroding enthusiasm, as usually reliable Republican senators from red states blanched at its impact on rural communities.
With Congress set to return on Monday after a week's recess, Republican lawmakers are increasingly aware that their seven-year promise to dismantle President Barack Obama's largest policy achievement is deeply imperiled. Senator John Hoeven, Republican of North Dakota, signaled this week that he would not vote for the bill as written, following negative remarks from other senators with large poor and rural populations. That was the 10th defection.
Three other Republican senators, Bob Corker of Tennessee, Charles Grassley of Iowa and John Boozman of Arkansas, have withheld their support, although they have not declared their opposition, and others have largely remained silent. …