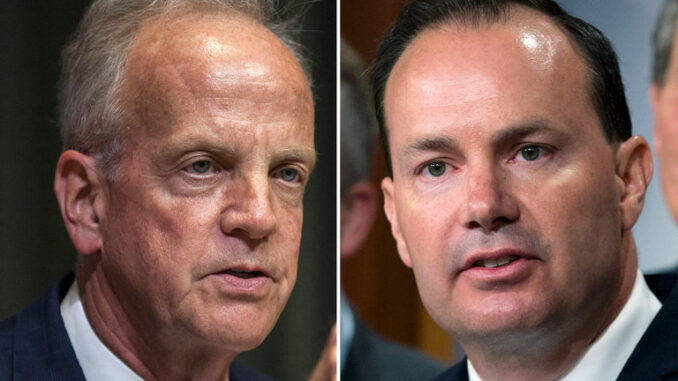 Reprinted from The New York Times by Thomas Kaplan and Robert Pear on July 17, 2017.
Senators Mike Lee of Utah and Jerry Moran of Kansas declared on Monday night that they would oppose the Senate Republican bill to repeal the Affordable Care Act, killing for now a seven-year-old promise to overturn President Barack Obama's signature domestic achievement.
The announcement by the senators, both Republicans, left their leaders two votes short of the necessary tally to begin debate on their bill to dismantle the health law. Two other Republican senators, Rand Paul of Kentucky and Susan Collins of Maine, had already said they would not support a procedural step to begin debate.
"There are serious problems with Obamacare, and my goal remains what it has been for a long time: to repeal and replace it," Moran said in a statement. "This closed-door process unfortunately has yielded" the Senate repeal bill, which, he asserted, "failed to repeal the Affordable Care Act or address health care's rising costs." …