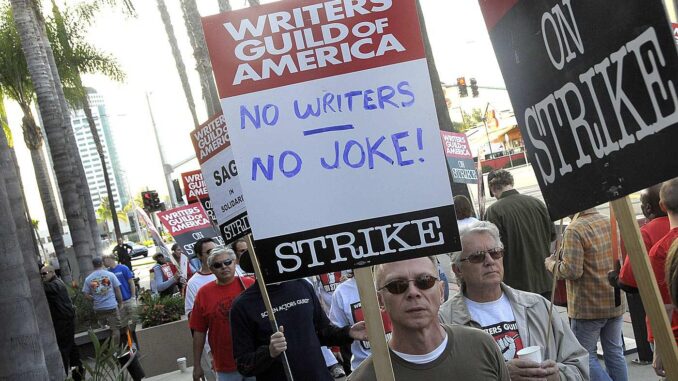 Reprinted from Variety by Dave McNary on July 5, 2017.
Members of the Writers Guild of America West saw their earnings fall 3.1% to $1.23 billion in 2016, thanks to declines in both television and feature films.
Total covered earnings for WGA West members topped $1.2 billion for the third consecutive year, but the number of writers reporting earnings slid by 3.5% to 5,227, the guild disclosed in its annual report to members via its membership and finance committee chaired by Aaron Mendelsohn. The WGA West said that late reports should result in a slight increase in employment levels compared to 2015.
The stats in the report — which will start hitting members' mailboxes this week — underscore the uncertain state of show business economics. Negotiators for the WGA West, which has about 9,000 members, stressed that point repeatedly during the contentious negotiations with production companies, which saw a 96% strike authorization and a deal that was concluded an hour before the previous contract expired on May 1.
Hollywood screenwriters' earnings slid 6.4% last year to $359.8 million, and the number of writers reporting earnings fell 10.2% to 1,693. TV writers' earnings declined for the first time in five years by 1.7% to $860.9 million, and the number of writers working declined 1.9% to 4,284. ….