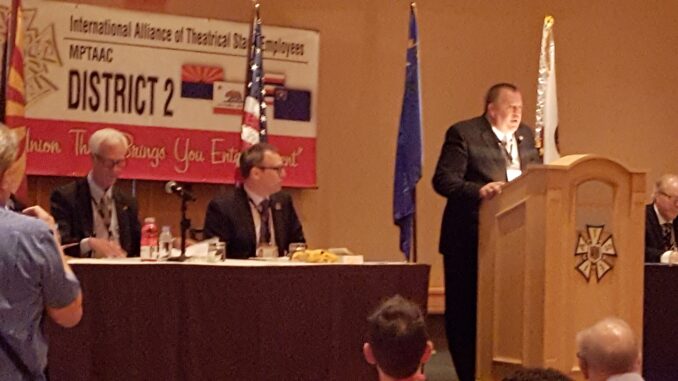 The International Alliance of Theatrical and Stage Employees (IATSE) began its 68th convention in Hollywood, Florida on Sunday by holding its District meetings.
Many delegates from the Editors Guild, Local 700, attended the District 2 convention on Sunday morning. District 2 meets to discuss relevant issues for IATSE members in Arizona, California, Nevada and Hawaii.
District 2 consists of 49 local unions, with 47,522 members. Some 203 D2 delegates attended the Sunday meeting.
The IA's International Convention begins in earnest on Monday.