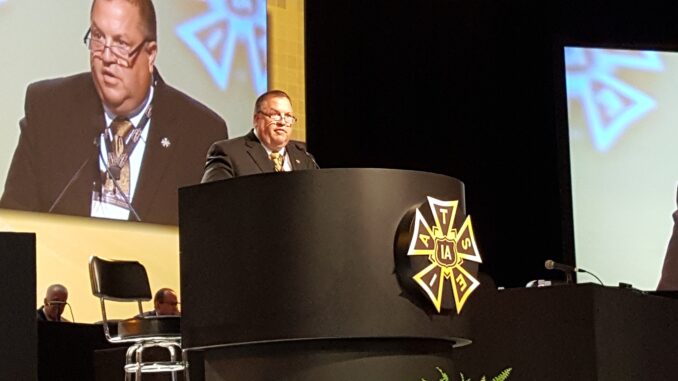 Reprinted from The Hollywood Reporter by Jonathan Handel on July 20, 2017.
IATSE president Matthew Loeb was re-elected by acclamation at the union's quadrennial convention in Hollywood, Florida, the union announced Thursday. Loeb has been president since 2008 and was unanimously re-elected in 2013.
Running unopposed, Loeb's slate of candidates were also re-elected, including secretary-treasurer James Wood, 13 vice presidents, three trustees and one delegate to the Canadian Labour Congress.
"There is no greater honor than to continue to serve as the international president of this great alliance," Loeb said as he accepted the nomination that preceded the vote.
More than 870 delegates representing 261 IATSE local unions in the U.S. and Canada attended the convention. IATSE represents most unionized below-the-line workers in film and television, as well as some workers in stage productions and other venues. …