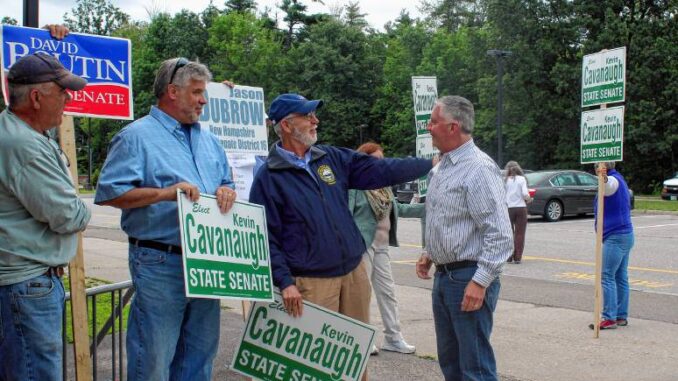 Reprinted from The New Hampshire Union-Leader by Dan Tuohy on July 27, 2017.
A local labor leader's landslide victory in a special election here had his party leaders asserting it was a harbinger of a rising blue tide, inspired in part by President Donald Trump.
State Senator-elect Kevin Cavanaugh, D-Manchester, downplayed talk of being part of any larger national narrative.
Still, as he spoke about the race during an interview while getting his family car serviced Thursday, his voicemail box landed a message from Tom Perez, the chairman of the Democratic National Committee. Democrats far beyond state Senate District 16 were watching, and hoping, that less than 10,000 ballots cast in mid-July might signal a trend.
Cavanaugh, who is also a Manchester alderman, defeated former Senator David Boutin, R-Hooksett, in a GOP-leaning district, 55 percent to 44 percent. He was surprised by the margin of victory. He attributes the success to party support and volunteers who knocked on some 30,000 doors. …