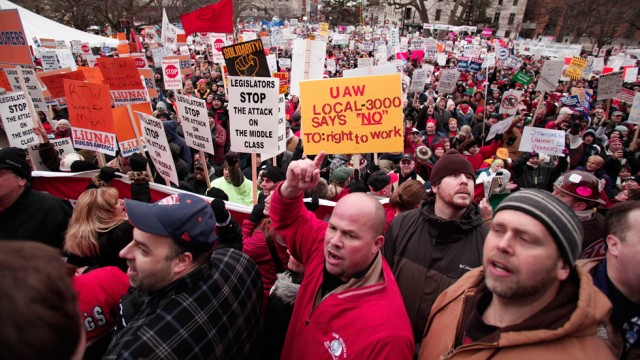 Reprinted from The Hill by Lee Saunders on July 1, 2017.
"Freedom is one of the most cherished American principles," writes AFSCME president Lee Saunders in The Hill. "But freedom means more than the ability to speak your mind, practice your religion, or choose your own democratically elected leaders. Our freedoms don't end with the First Amendment to the Constitution.
"Freedom is also the ability to enjoy economic security and stability. And that means more than making a decent living and having enough to pay the bills. It's about both financially supporting our families and having time to be there for them. Freedom is the ability to take your mom or dad to a doctor's appointment, to attend a parent-teacher conference, and to retire with dignity.
"Unions like the American Federation of State, County and Municipal Employees (AFSCME), where I serve as president, provide the power in numbers that allow us to secure and protect these freedoms.
"At our union, we champion policies that benefit all Americans. We fight for affordable healthcare for all, especially now, as Congress is considering legislation which would inexplicably throw millions of people off the insurance rolls. Pat Waller, a union member who is a labor and delivery nurse at a rural hospital in southern Ohio, is speaking out against Medicaid cuts that threaten the health coverage of new mothers and babies.
"We fight to improve the quality of public services. …