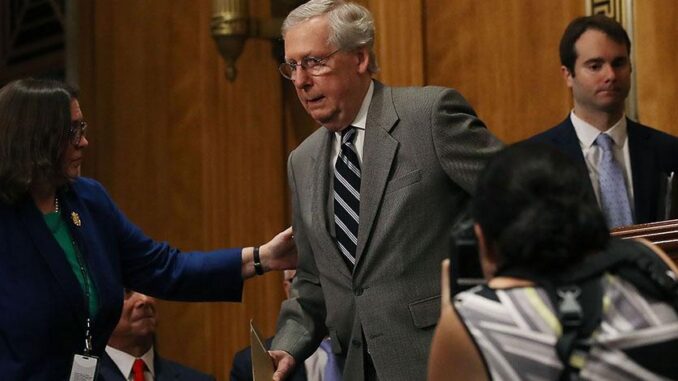 Reprinted from The Hill by Alexander Bolton on July 23, 2017.
Senate Republicans plan to vote this week on revised healthcare reform legislation, but a number of serious problems mean that the chances of getting that bill passed are slim to none.
The latest wallop of bad news for Republicans came Friday when the Senate parliamentarian announced that key provisions of the revised bill would not pass muster under the special budgetary rules that Republicans are using to pass the legislation with a simple majority instead of 60 votes.
There is no indication yet from Senator John McCain (R-Arizona), who was diagnosed last week with brain cancer, that he will be back in Washington in time for a vote — which means GOP leaders may be starting one vote short.
Senator Susan Collins (R-Maine), who has already announced her opposition to the Senate healthcare bill, on Sunday criticized what she called a confusing and disjointed process. ..