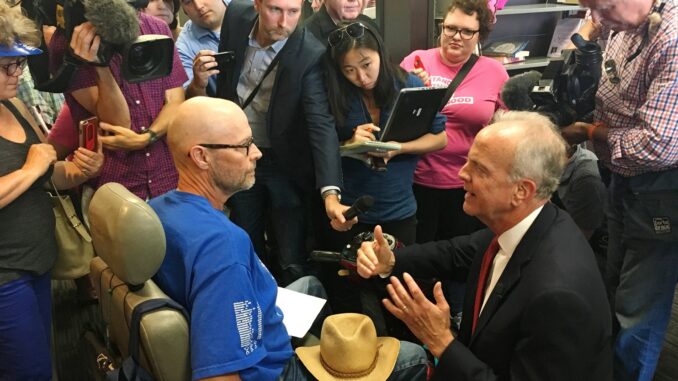 Reprinted from The Washington Post by David Weigel on July 6, 2017.
At his first town hall meeting since coming out against the Senate Republicans' health-care bill, Senator Jerry Moran (R-Kansas) wanted to make himself clear.
He didn't want legislation jammed through on a party-line vote, but he would "not necessarily" vote against it. He'd met people who "tell me they're better off" because the Affordable Care Act was passed, but he knew plenty of people were hurting, too.
"It's worthy of a national debate that includes legislative hearings," Moran said after the 90-minute event that brought 150 people to a town of 277. "It needs to be less politics and more policy."
Moran, the only Republican senator holding unscreened town halls on health care this week, revealed just how much his party is struggling to pass a bill — and even how to talk about it.  …