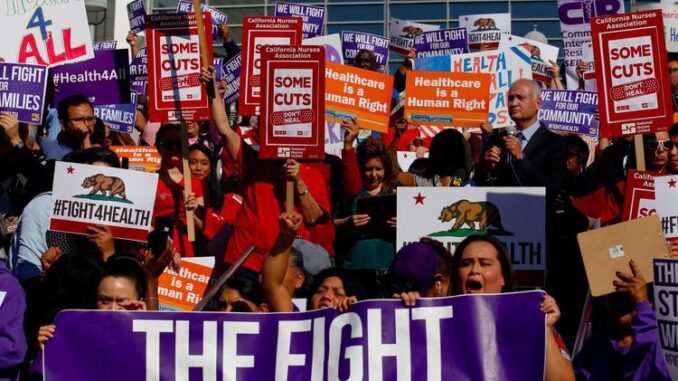 Reprinted from The Los Angeles Times by Melanie Mason on August 21, 2017.
Less rowdy than the sputtered push for single-payer healthcare and less fraught than the battle over Obamacare's future, the concern over the cost of prescription drug prices has been overshadowed for the past year by the marquee healthcare battles gripping Sacramento and Washington D.C.
That's not likely to be the case much longer. The effort to rein in pharmaceutical costs is poised for a major showdown as state lawmakers enter their final month of the legislative year.
The debate conjures déjà vu. Much of the action centers on legislation that recalls a failed 2016 bill to require more disclosure around prescription prices, with lobbying efforts tracing familiar battle lines — labor unions, health plans and consumer groups facing off against drug manufacturers. …