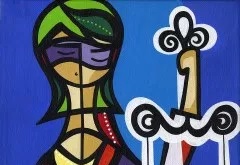 Reprinted from the Courthouse News Service by Tim Ryan on August 4, 2017.
The DC Circuit on Friday struck down part of a National Labor Relations Board ruling against CNN, saying the board did not explain why it departed from its own precedents in holding the network broke labor laws when stopped staffing tech positions with union workers.
However, the circuit also found the board properly determined CNN's staffing changes happened in part to allow the network to avoid hiring union employees.
The staffing change happened in 2003, when CNN decided it would not renew a contract with Team Video Services, a company that had for five years provided the network with sound technicians, camera operators, broadcast engineers and other technical staffers. CNN instead decided it would hire its own technical staff directly, resulting in more than 100 union employees losing their jobs, according to Friday's opinion in the DC Circuit.
The union that represented the employees, the National Association of Broadcast Employees and Technicians (NABET), filed charges with the NRLB alleging unfair labor practices, with the board's general counsel filing a similar complaint against CNN in 2007, according to the 39-page opinion. …