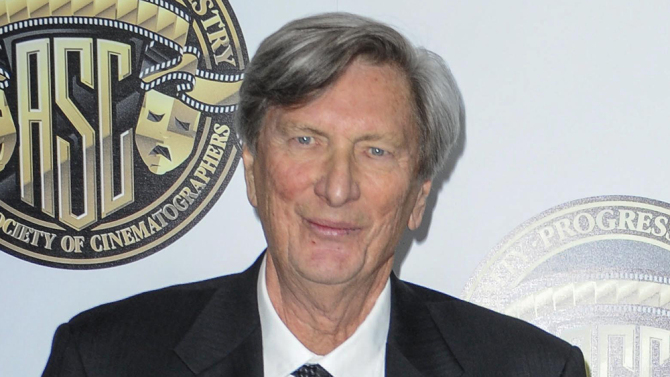 Reprinted from Variety by Kristopher Tapley on August 8, 2017.
In a surprise victory, cinematographer John Bailey has been elected the 36th president of the Academy of Motion Picture Arts and Sciences, the organization that annually presents the Oscars for excellence in filmmaking. The decision was made Tuesday night at a monthly meeting of the AMPAS board of governors.
The new Academy leader will succeed exiting president Cheryl Boone Isaacs, who served a maximum four-year term in the role and, along with CEO Dawn Hudson, oversaw many dramatic shifts in the movie monolith's demographical makeup and procedural status quo.
Bailey, 74, is a dark-horse winner. His credits include Ordinary People, American Gigolo, The Big Chill, Groundhog Day, As Good as It Gets, The Anniversary Party, The Way Way Back and A Walk in the Woods. In 2014 he received the American Society of Cinematographers Lifetime Achievement Award, but he has never received an Oscar nomination.
Casting director David Rubin (who was re-upped as secretary) was also said to be in the mix. Actress Laura Dern was a preferred choice for Hudson and many on the board, but her on-screen career dominates her time at the moment. Sources say she proposed a co-presidency, but in the end, she did not run for the position.
Many Academy members were hoping for another woman or a person of color to follow Isaacs. When Isaacs was first elected in 2013, there was much attention paid to the fact that she was the third female — and first person of color — to ever hold the post.
But the board may feel it has nothing to prove.  …