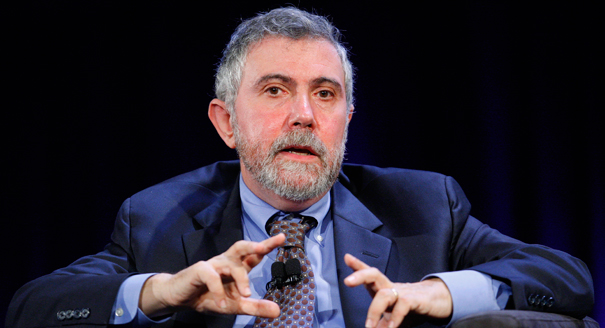 Reprinted from The New York Times by Paul Krugman on August 21, 2017.
"With Steve Bannon out of the White House, it's clearer than ever that Donald Trump's promise to be a populist fighting for ordinary workers was worth about as much as any other Trump promise — that is, nothing," writes Paul Krugman in The New York Times. "His agenda, such as it is, amounts to reverse Robin Hood with extra racism — the conventional Republican strategy of taking from struggling families to give to the rich, while distracting lower-income whites by attacking Those People, with the only difference being just how blatantly he plays the race card.
"At first sight, however, the Trump version of this strategy doesn't seem to be going very well. The attempt to repeal Obamacare was almost a caricature of trickle-down policy — take health coverage away from 20-plus million Americans while cutting taxes on a handful of wealthy individuals. But it was massively unpopular, and appears to have failed in Congress.
"The next item on the agenda, tax 'reform,' may not fare much better. I use scare quotes because a true reform, reducing some tax rates but making up for the lost revenue by closing loopholes, was never going to happen. Straight-out tax cuts, which benefit corporations and the wealthy while blowing up the deficit, might still go through, but even that looks doubtful. …