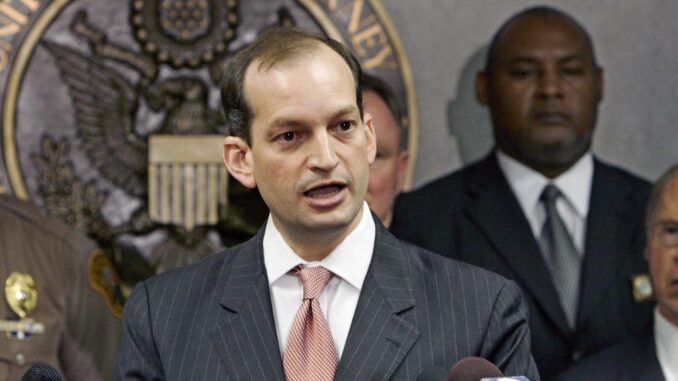 Reprinted from The San Francisco Chronicle by the Associated Press on August 3, 2017.
Labor Secretary Alexander Acosta says replacing American workers with lower-wage foreigners is a disservice to US laborers.
Acosta said that immigration is "legal and appropriate" if businesses can't fill a job, but that "so much immigration" amounts to substituting foreign workers for Americans.
He spoke with reporters Thursday at a Western Governors' Association meeting in South Dakota.
Acosta's comments come a day after President Donald Trump embraced legislation to significantly reduce legal immigration and shift the country toward a system that prioritizes merit and skills over family ties. Trump joined Republican Senators David Perdue of Georgia and Tom Cotton of Arkansas to promote the bill, which has little traction in the Senate.
Recent research suggests immigration has no significant long-term effect on job growth for US-born workers. …