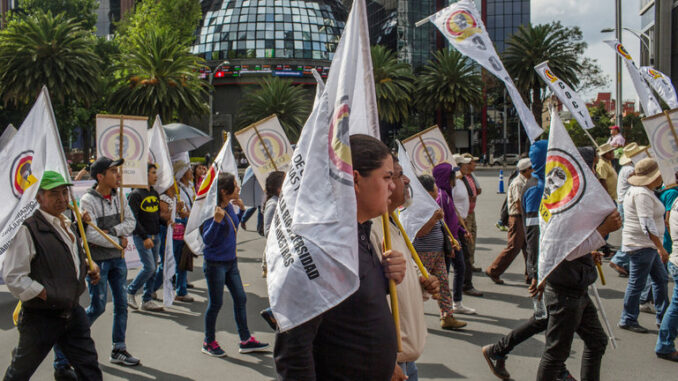 Reprinted from The New York Times by Eduardo Porter on August 22, 2017.
"Can NAFTA be re-engineered to raise workers' wages?" writes Eduardo Porter in The New York Times.
"Organized labor thinks so. As the United States sets out to renegotiate the North American Free Trade Agreement with Mexico and Canada, union officials are pinning their hopes on President Trump's nationalist pronouncements, betting he can deliver what President Bill Clinton failed to put on the table nearly a quarter-century ago: real protection against cheap Mexican labor.
"Fooled once by a labor 'side agreement' that Clinton added to NAFTA to gain union approval, but that proved unable to constrain employers' misdeeds in any significant way, labor is aiming this time for the heart of what it considers unfair competition. It is demanding a guarantee that wages — especially Mexican wages — rise to ensure a 'level playing field.'
"Among an extensive set of recommendations presented to the United States trade representative, the AFL-CIO asked that NAFTA guarantee that 'all workers — regardless of sector — have the right to receive wages sufficient for them to afford, in the region of the signatory country where the worker resides, a decent standard of living for the worker and her or his family.' A decent standard of living, the labor federation specified, includes food, water, housing, education, health care, transportation, clothing and other essential needs, including the ability to save for retirement and emergencies. …