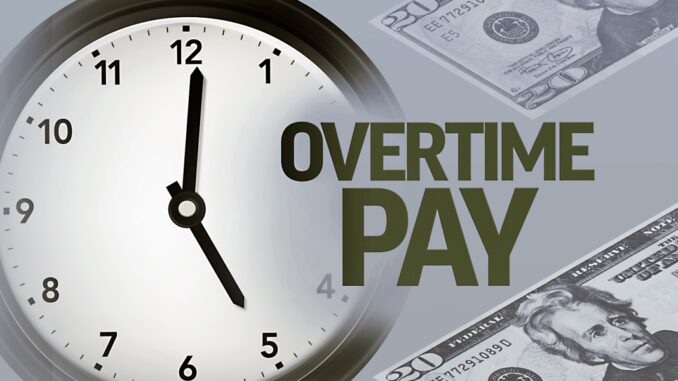 Reprinted from The Daily Kos; undated and unattributed.
President Trump likes to put workers in photo ops. But when it comes to actual policies that support working people, he sides with Wall Street, the Chamber of Commerce and corporate CEOs time and again.
Now, Donald Trump's Department of Labor is opening up a "Request for Information" in an attempt to undercut an Obama-era overtime pay rule, which is critical to many workers' ability to earn overtime pay.
The updated overtime rule raised the overtime salary threshold from $23,660 to $47,476. When fully implemented, this updated rule extends overtime eligibility to 4.9 million more working people and makes it harder for employers to deny overtime to another 7.6 million working people who are already eligible. But Donald Trump's Secretary of Labor has said that he thinks the Obama-era rule is too generous to workers.
Submit your comment today to the Department of Labor demanding the full implementation of this badly-needed, updated overtime rule. …