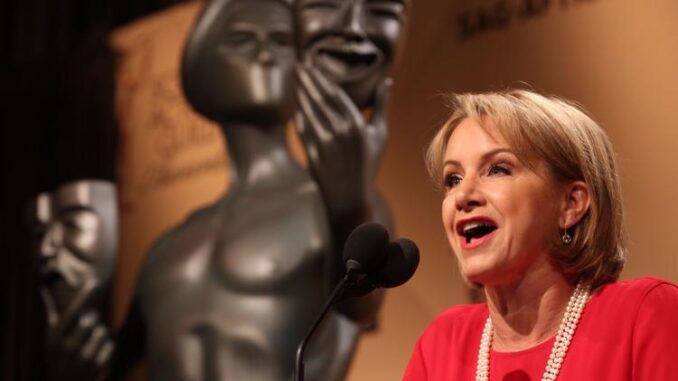 Reprinted from The Los Angeles Times by David Ng on August 8, 2017.
SAG-AFTRA said late Monday that its members have voted to approve a new three-year contract with the major Hollywood studios, ratifying the tentative agreement that the union reached in July.
Members of the screen actors union voted nearly 76% in favor of the contract, though only slightly more than 15% of the 140,000 eligible members cast their ballots.
The contract, which retroactively goes into effect from July 1, faced vocal opposition from some members including actor Esai Morales, who is one of several candidates currently running for union president.
SAG-AFTRA said the new contract will guarantee raises of 2.5% to 3% for each year, as well as increased pension and retirement contributions. In addition, it provides for earlier and bigger residuals, with an increase of more than 300% for content streamed on new media platforms such as Netflix and Amazon. …