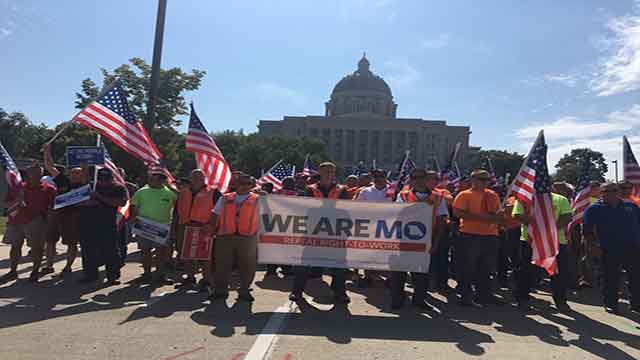 Reprinted from The Washington Post by Summer Ballentine on August 18, 2017.
Opponents forced the suspension Friday of a new Missouri law banning mandatory union fees after delivering dozens of boxes containing what they say are more than 300,000 signed petitions demanding it be put to a public vote.
More than 1,000 people hoping to block the right-to-work law rallied at the Capitol and marched to the Secretary of State's Office to hand off signatures.
Republican Secretary of State Jay Ashcroft's spokeswoman Maura Browning said that means "essentially the rule is suspended now." If enough of the signatures are valid, it will be up to voters to decide whether to ditch the law or keep it in place. …