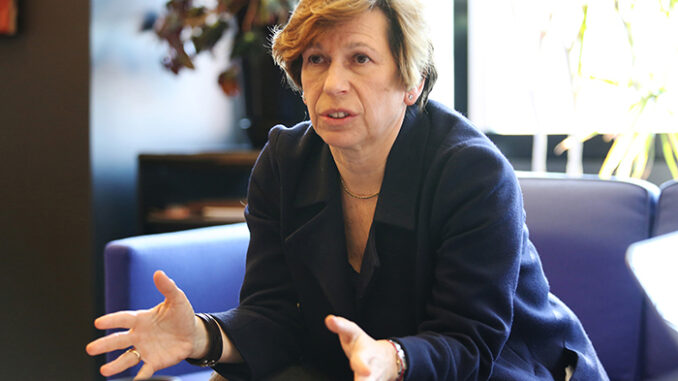 Reprinted from the Huffington Post by Randi Weingarten on August 27, 2017.
"Have you heard the joke about Labor Day?" writes Randi Weingarten in the Huffington Post. "It's when Americans celebrate the contributions of working people with mattress sales and cookouts so they don't have to think about how their wages and bargaining power have plummeted.
"It's not funny, and neither is the reality it taps into—that, as Wall Street has soared, nearly 8 out of 10 American workers live paycheck to paycheck to make ends meet. Our economy and politics are rigged in favor of the wealthy and corporations. Individually, workers are virtually powerless to change this. Forming strong unions is the most effective way workers can level the playing field. As we approach Labor Day, it's time to demand that politicians stand with working people and support our freedom to join together in unions.
"Belonging to a union helps working people gain the freedom to prosper. This freedom comes not only from making a good living, but also from work-life balance, the ability to take a loved one to the doctor or attend a parent-teacher conference without fear of losing your job, and the ability—after a lifetime of work—to retire with dignity. …