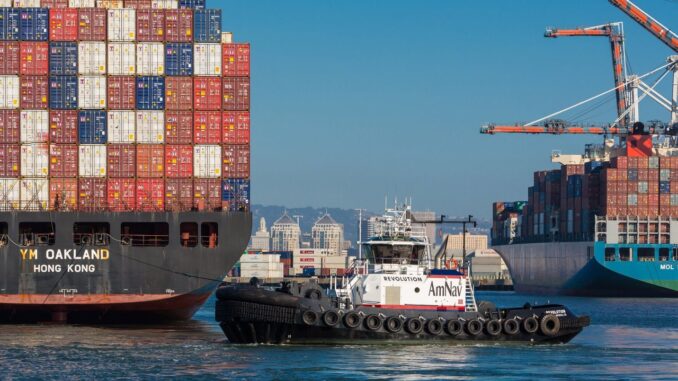 Reprinted from The Wall Street Journal by Erica Phillips and Jennifer Smith on August 4, 2017.
Retailers, manufacturers and other shippers that move their goods through West Coast ports are experiencing something unfamiliar: the prospect of years of tranquil labor relations at the ports.
Dockworkers agreed this week to extend their labor contract with West Coast port operators by three years, to July 2022. The vote, expected to be finalized Friday, pushes off labor negotiations into the next decade, and with it, the prospect of a repeat of the contentious talks of 2014 and early 2015, when operations at the nation's busiest ports ground to a near-standstill.
Avoiding another round of crippling cargo delays was the driving force behind the extension, leaders on both sides say. Many shippers rerouted cargo to the East Coast to avoid crippling delays two years ago. Some fear another disruption could make those changes permanent. The Panama Canal was expanded last year, making it possible for bigger ships to pass through and reducing the cost of shipping goods directly from Asia to the East Coast.
With the new labor contract in hand, the West Coast has leapfrogged ahead of their counterparts at East Coast ports, where the current agreement is set to expire in September 2018. …