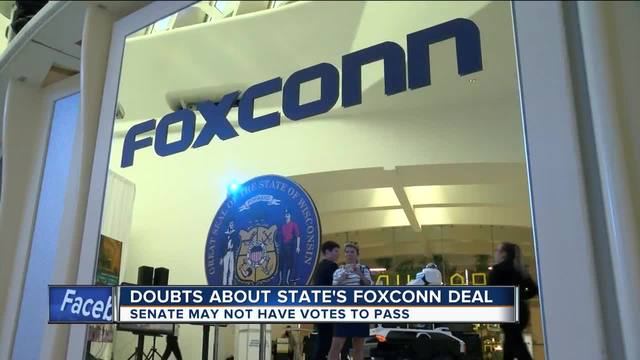 Reprinted from The New York Times by the Associated Press on August 9, 2017.
The leader of the Wisconsin Senate said Wednesday he doesn't know if he has the votes to pass a package of incentives for a Foxconn plant in the southeastern corner of the state, raising doubts about whether legislators will be able to meet a deadline for finalizing the deal.
Senate Majority Leader Scott Fitzgerald expressed concerns about some specifics of the deal with the Taiwanese electronics giant, which could decide to go elsewhere for its first US factory if the $3 billion package isn't approved by September 30.
The Republican leader said he wants to know more about how bonding for interstate reconstruction near the plant's site will affect a $1 billion shortfall in the state's transportation fund. He also expressed concern about a fiscal analysis that found the state won't break even on the incentives package for at least 25 years. …