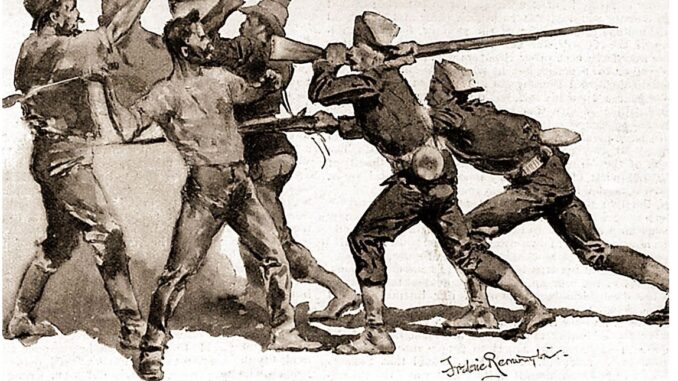 Reprinted from Business Insider by Áine Cain on September 2, 2017.
Labour Day tends to be a pretty low-key US holiday.
Workers across the country typically receive a Monday off to enjoy the unofficial end of summer and shop the sales.
But the history behind the day is far more dramatic and charged than this modern day observance suggests. US President Grover Cleveland signed the holiday into law just days after federal troops brought down the bloody Pullman strike in 1894.
Indiana state professor and labour historian Richard Schneirov, who edited "The Pullman Strike and the Crisis of the 1890s," told Business Insider that this particular strike proved to be a sort of "culmination" of the fraught debate over labour, capital, and unions in the 19th century.
The setting for the strike was the company town of Pullman, Chicago. The Pullman Company hawked an aspirational product: luxury rail cars. …
Labour Day wasn't the only product of the strike. [American Railway Union president Eugene V.] Debs was arrested and jailed for six months. The ARU, one of the biggest unions of its time, fell apart. Pullman died of a heart attack three years after the riots. Investigations were launched over the incident and found that Pullman was partly to blame for what happened. These reports helped to warm public opinion to the idea of unions. …