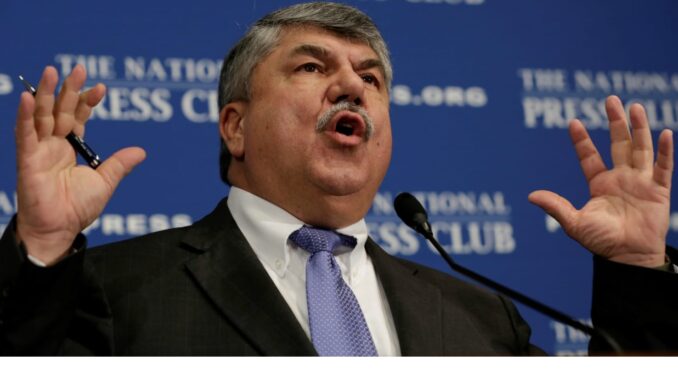 Reprinted from TIME by Richard Trumka on September 3, 2017.
"Labor Day," writes AFL-CIO president Richard Trumka in TIME. "For some Americans, it's a time for friends, family and fellowship. The end of summer. The beginning of the school year. The start of the football season. An American tradition.
"That's not all. Labor Day is an important opportunity to recognize and honor the achievements of working people. It was meant to be a day of leisure, especially for workers and working families; it was also meant to be a day to remember the power and purpose of working people united in unions.
"The tension between work and time off has always been a concern of the American labor movement. Work may be one of our core values, but it has a purpose, which is to allow us to live good lives, provide for ourselves and our families and, yes, to earn some time off to enjoy the fruits of our labor.
"Today, work and time off are badly out of balance, and Labor Day is a case in point. For too many people, especially low-wage workers, this day to celebrate working people is just another workday in a relentless slog.
"Time off shouldn't be impossible. Yet for far too many workers today, paid time off to recover from an illness or injury or to care for a family member or a newborn child is an out-of-reach luxury. …