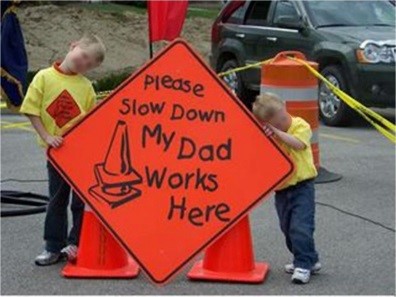 Reprinted from the AFL-CIO's blog Now by Rebecca Reindel on September 15, 2017.
Since January, government agencies under the Donald Trump administration have taken steps to hide information from the public–information that was previously posted and information that the public has a right to know.
But a recent move is especially personal. Two weeks ago, the agency responsible for enforcing workplace safety and health—the Occupational Safety and Health Administration—removed the names of fallen workers from its home page and has stopped posting information about their deaths on its data page. In an attempt to justify this, the agency made two major claims discussed below. Like many efforts to decrease transparency by this administration, these claims are unfounded, and the agency whose mission is to protect workers from health and safety hazards is clearly in denial that it has a job to do. Here's how:
OSHA claim #1: Not all worker deaths listed on the agency website were work-related because OSHA hasn't issued or yet issued a citation for their deaths.
Fact: It is public knowledge that 1) OSHA doesn't have the jurisdiction to investigate about two-thirds of work-related deaths but does issue guidance on a wide variety of hazards to workers that extend beyond their enforcement reach, and 2) OSHA citations are not always issued for work-related deaths because of a variety of reasons, including limitations of existing OSHA standards and a settlement process that allows employers to remedy certain hazards in lieu of citation.  …