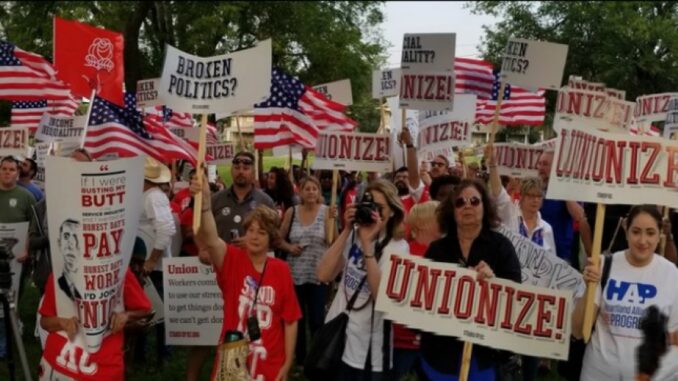 Reprinted from Common Dreams by Jake Johnson on September 4, 2017.
Marches are taking place in hundreds of cities throughout the United States on Monday to celebrate the achievements of organized labor, call attention to President Donald Trump's war on workers, and demand a living wage and a union.
"Rampant racism. Wage cuts. Attacks on unions. It's time to fight back," declared Fight for $15 ahead of Labor Day.
Workers in America's major cities are doing just that.
Fast-food workers in Boston, Pittsburgh, St. Louis, and Chicago are walking off the job to call attention to the industry's starvation wages. Hoisting signs that read "Can't Survive on $7.25" and chanting "This is what democracy looks like," thousands took to the streets early Monday morning to demand economic justice. …