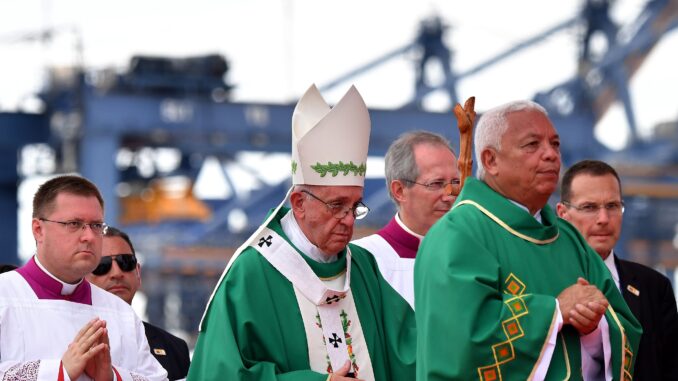 Reprinted from The Wall Street Journal by John Otis on September 10, 2017.
Speaking at a cobblestone plaza in this port city where African slaves were once sold, Pope Francis wrapped up a five-day trip to Colombia Sunday by declaring that the postwar period this country is entering must include an end to what he called modern forms of slavery.
Although this walled colonial city is a glitzy international tourist destination, Pope Francis focused on its dark history and current woes, such as slums teeming with people uprooted by a long guerrilla war and child prostitution rings catering to foreigners. Many of those suffering here are Afro-Colombians, and in his last hours in Colombia the pontiff centered his message on them.
"Here in Colombia and in the world, millions of people are still being sold as slaves," Pope Francis declared. "They either beg for some expressions of humanity, moments of tenderness, or they flee by sea or land because they have lost everything, primarily their dignity and their rights." …