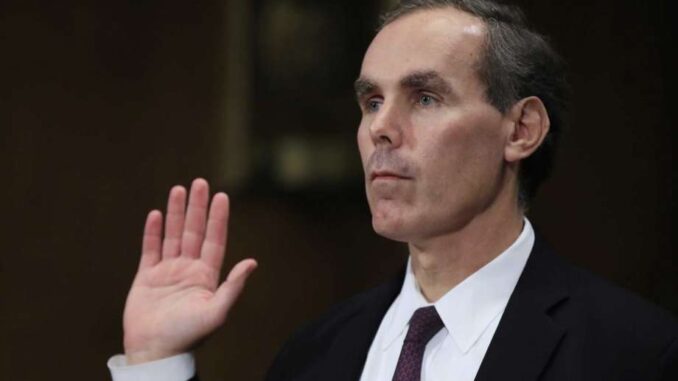 Reprinted from The Washington Post by The Associated Press on September 6, 2017.
The Washington labor lawyer tapped to be the Trump administration's top civil rights attorney is offering assurances of his commitment to defending voting rights and prosecuting hate crimes.
Eric Dreiband (DRY-band) said during a Wednesday hearing that hate crimes will be his top priority if he is confirmed to lead the Justice Department's civil rights division. He says he is disgusted by violence that erupted at a white nationalist rally in Charlottesville, Virginia. The department is conducting a hate crimes probe of the case.
Rights groups say they have doubts about where Dreiband stands on key issues facing the division, including criminal justice, policing, voting and gay rights.
But he says his experience on both sides of discrimination cases gives him a well-rounded understanding of civil rights law. …