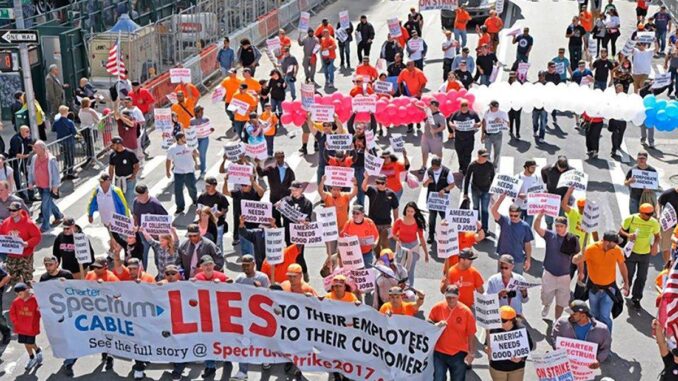 Reprinted from The New York Daily News by Ginger Adams Otis on September 15, 2017.
In its nearly six-month battle with striking workers, Charter Communications has been fighting one union. On Monday, it will be confronted by dozens more.
Fed up by the grinding contract dispute that's brought some of the strikers to the brink of financial ruin, the International Brotherhood of Electrical Workers Local 3 put out a call to arms — nationally as well as locally.
AFL-CIO president Richard Trumka is among the many labor leaders to respond.
Trumka is coming to the city to headline a major rally and march starting at 3 p.m. on Monday in Brooklyn's Cadman Plaza.
After speeches from Trumka and others, the crowd will cross the Brooklyn Bridge and continue the rally in Foley Square, near City Hall. …