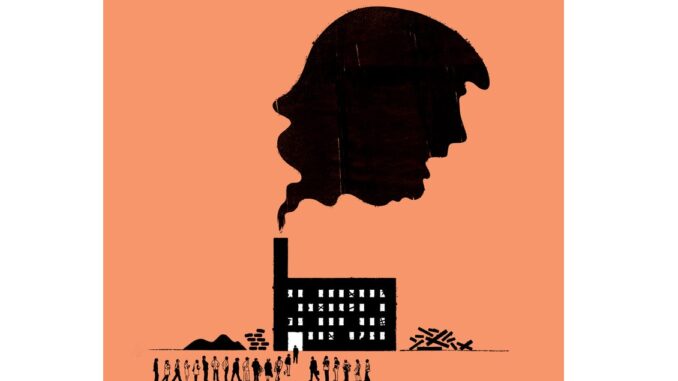 Reprinted from The New York Times by Steven Greenhouse on September 2, 2017.
"Even though Donald Trump is a flamboyant billionaire, many blue-collar voters embraced him as the presidential candidate who would lift them out of their economic rut," writes Steven Greenhouse in The New York Times. "'I will bring jobs back and get wages up,' Trump said last summer, vowing to get , tough on trade, Mexico and China.
"But this Labor Day, his first while in office, it remains unclear whether Trump's initiatives have done much to help workers, whether blue-collar or any other collar. It is clear, however, that he has taken several steps that will hurt workers, most notably his decisions to delay, weaken or erase Obama-era workplace regulations. For instance, his administration has postponed rules that protect workers from dangerous silica dust and beryllium.
"Trump has repeatedly trumpeted actions he has taken to help workers. He has withdrawn from the 12-nation Trans-Pacific Partnership trade pact that he said would clobber American factory workers, he has moved to crack down on imported steel and aluminum, and he has boasted that coal mines are reopening and factories expanding thanks to him. In one of his proudest moments, he flew to Indianapolis to announce that he had persuaded the Carrier Corporation not to ship 1,100 factory jobs to Mexico. …