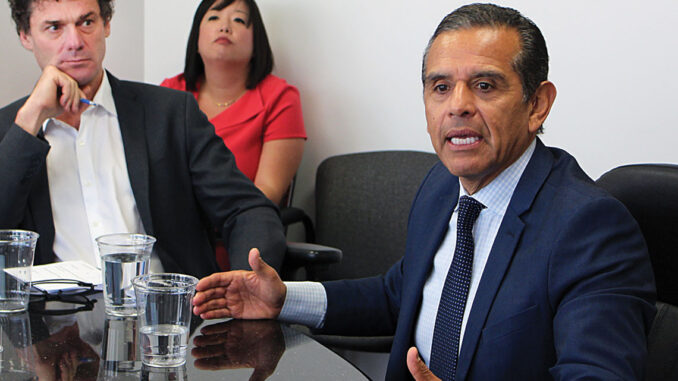 Reprinted from The Los Angeles Times by Seema Mehta on September 25, 2017.
Antonio Villaraigosa launched his political career off his work as a union organizer, and labor played a critical role in getting him elected to office. So it was a remarkable moment when Villaraigosa, as Los Angeles' mayor, blasted the city's teachers union where he once worked as "the largest obstacle to creating quality schools."
Now, as Villaraigosa runs for governor, this evolution is the reason one of the state's most powerful interests may try to sink his campaign.
"Unless a miracle happens … there's going to be a lot of money put into efforts against Antonio," said A.J. Duffy, the former president of United Teachers Los Angeles. "It's going to be down and dirty."
Villaraigosa is the most prominent Democrat in California to challenge the teachers unions, a fight that he has continued since leaving the mayor's office in 2013. Since then, he notably sided with students in a lawsuit that argued that their state constitutional rights were violated by state laws regulating teacher layoffs, firings and tenure that initially won, but was later overturned. …