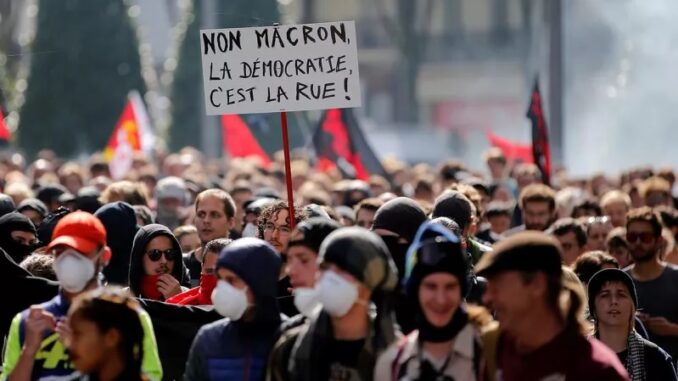 Reprinted from The Nation by Cole Stangler on September 22, 2017.
"Give him credit for consistency at least," writes Cole Stangler in The Nation. "Amid all the equivocations shaping his career, French President Emmanuel Macron has remained singularly committed to the cause of remaking labor law to favor employers. Since his Socialist predecessor, François Hollande, appointed him economy minister in 2014, the former investment banker has repeatedly argued that France must reform its labor code along pro-business lines in order to boost job growth. And on August 31, his recently elected government unveiled a long-awaited proposal to do so.
"As Macron's prime minister, Edouard Philippe, put it, the reforms are a 'necessary' tool to reduce unemployment, which currently stands at 9.5 percent. If this is the goal, success may be partial at best. Similar efforts in the world's most highly developed countries have cast doubt on the supposed link between labor deregulation and job growth.
"But even if they do bring down unemployment, the reforms are likely to be overshadowed by the grave consequences at the workplace and damage to the country's social fabric. At their core, the proposed changes weaken unions' collective-bargaining rights and make it easier for companies to lay off workers. This would only exacerbate growing working-class disaffection from politics—a situation that culminated in a record-high 10 million votes for the far-right National Front in May. By weakening the labor law, Macron is playing with fire. …