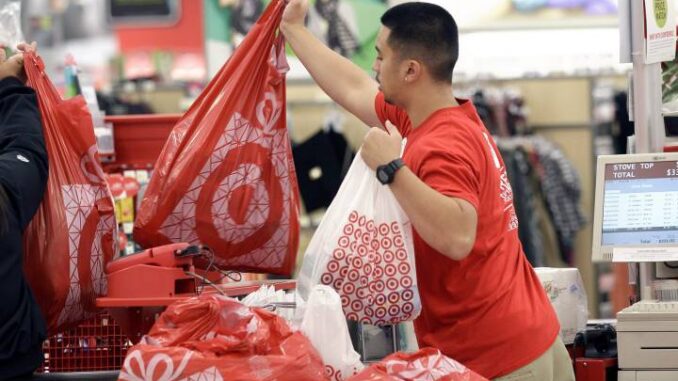 Reprinted from The New York Times by The Associated Press on September 25, 2017.
Target Corp. is raising its minimum hourly wage for workers to $11 starting next month and then to $15 by the end of 2020, a move it says will help it hire and keep the best employees and make shopping a better experience for customers.
The initiative announced Monday is part of the discounter's overall strategy to improve its business, which includes remodeling stores, expanding its online services and opening up smaller urban locations.
Target quietly raised entry-level hourly wages to $10 last year from $9 from the previous year, following initiatives by Walmart and others to hike pay in a very competitive marketplace. But Target's increase to $15 per hour far exceeds not only the federal minimum of $7.25 but the hourly base pay at Walmart, the nation's largest private employer, and plenty of its retail peers whose minimum hourly pay hovers around $10. Now Target's raise could force some rivals to match the pay. …